Gold Members' Content

Articles by Gold members

Products by Gold members

YouTube videos by Gold members

Latest tweets by Gold members

3rd party reviews of Gold members
Categories
New listings
England (6212)
Northern Ireland (29)
Scotland (241)
Wales (146)
b2bwize.com articles
What Is More Important When Starting a Business: Passion or Discipline?

An Essential Guide to Starting a Lip Fillers Business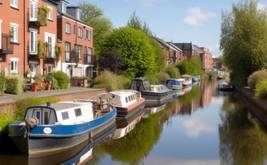 Should You Relocate Your Office?

How Do I See What Keywords Competitors Are Using?

Do Your Business Premises Require Security Guards?

Number of listings removed from our directory since 1st November 2019 =
383
Signs that You Need to Keep Searching for a Better Wedding Venue
submitted on 22 June 2019

You will find tons of quality wedding venues, but not all of them are worth choosing. Some of them are terrible choices, especially if you consider the amount that you are going to pay. As you look around, you need to have a checklist containing the things you want and the facilities available. When you see these signs, it is time to keep searching for a wedding venue that suits you.

The area is too small
Even if you love the place, but it isn't big enough to hold the number of people who are going to come, you need to keep looking. You can't let your guests feel uncomfortable by allowing them to stay in a small space. Besides, you might also have entertainers coming. You need enough space for them to perform and the rest of the guests to have fun with them.

The location is difficult to access
There is nothing wrong with choosing a remote location for the wedding if you think it is the best option for you. However, it means that you need to provide transport for everyone. If the place is difficult to access, and you let guests figure out how they will get there, they will most likely change their minds.

The price is way too high
You don't want to choose a cheap wedding venue, but you also don't want it to consume a large portion of the budget. You still need to spend your money on other expenses, all of which are expensive too. Therefore, you need to select a wedding venue that is available at a reasonable price. Compare the prices of different sites and determine if they are already inclusive of the sound system, lighting system and other equipment necessary for the wedding.

You donít feel good about it
Although you can search for wedding venues online, you still need to visit the place to determine if you will pursue the transaction. If you donít think the place is suitable once you see it, you might have to keep searching. You will know if the place is fantastic, or it doesn't match your expectations at all. Don't force yourself to choose a place just because it is cheap.

You have a hard time dealing with the venue manager
You want to deal with people who will not give you a hard time in terms of negotiations and sealing the deal. If you are looking into a wedding venue, but you find it tough to talk to the manager, you need to move forward with other choices. You will end up arguing a lot over the transaction, and it could ruin your mood for the wedding.

Search online by typing event venues near me if you wish to get married in a quality venue that has everything you want. Sign the deal soon before someone else comes and takes your spot.