Categories
England (3232)
Northern Ireland (23)
Scotland (107)
Wales (94)
b2bwise.com articles
How To Hire The Best SEO Company

How Business Owners Can Help Employee Address Addiction Problems

A Comparison Between SEO in the mid-2000s and 2018

A Checklist for Everything You Need to Think About Before Hiring an Exhibition Stand

6 Steps to a Smooth Business Trip

17 September 2017
---
5 Pro Tips for Savvy and Cost-Effective Flyer Printing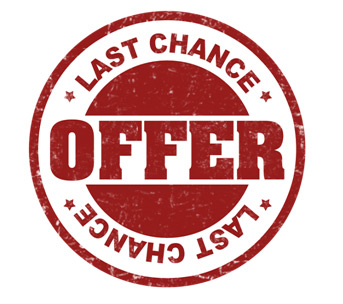 Marketing and promoting a business is never easy, but one of the most popular, tried and tested techniques, which still pulls in business and offers an excellent return on investment is the simple flyer.

Want to kickstart your next promotional or advertising campaign? We know you like things quick and easy, so here's a quick guide to producing a knock-out design for flyer printing to promote your next product launch, event, or simply to inform your current customers of a sale or special offer.

1. Content is key
What would the person receiving your flyer benefit from most? If you run an event planning business, you could include some top tips for boosting attendance, and therefore profits! Useful content like this will be appreciated by your potential, and existing, clients. A useful flyer is also something which will be kept – for future reference.

2. Declutter your design
Don't distract the reader with non-essential graphics, details or other design elements. Bullet your main points, and try to keep them to five or fewer, and make sure there's also a clear call to action – don't leave people wondering what to do next. Tell them – and with a hint of urgency: we've all seen the 'Call Now!' call to action – encourage people to contact you for some reason.

3. Sharing – Testimonials
Word of mouth advertising is still the king! Nothing says it better than a satisfied customer or client. So, make the most of the ones you have. A personal story from a customer which is relatable can strike the right note with many others who might share the same problem or need. Sharing on social media is second nature nowadays for most people; ask one or two of your loyal customers to share their experience with others – on your flyer.

4. Distribution
So, you've got a knock-out flyer ready – now what do you do with it? You need to identify where your target customers or clients go, or hang out, and get your flyer to them there. Make use of your smartest and bubbliest employees to hand out your flyers in those target areas, or even outside your place of business; get them to engage people whenever possible, and you'll make a personal and lasting impression on people.

5. Work smart
If you feel that you don't have time to organise it all yourself, why not take advantage of the many benefits offered by using a one stop graphic design and print shop which can provide graphic design and then print your flyer. Share the essential content points, customer data, and desired outcome with these experts and then sit back and wait for the final product to be produced. It's a lot less hassle than trying to coordinate it all yourself.

Many businesses are now going straight to the source and cutting out intermediaries to achieve cost efficiency and better all-round results. You can do the same.