Ardosia Slate

https://www.ardosiaslate.co.uk/
Ardosia Slate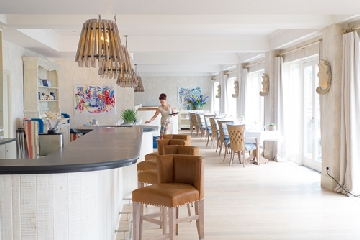 Ardosia Slate has built up an enviable reputation as a suplier of high quality slate products to the trade and private clients at competitive prices. Using the finest quality Brazillian slate, Ardosia has a team of skilled craftsmen that can produce virtually any slate product to a clients bespoke specifications. Slate is a perfect natural material for a wide range of uses including flooring, wall cladding and tiles. It can be cut and smoothed for a variety of uses whilst retaining its natural appearance and retaining the qualities of durability and strength that make it such a popular product.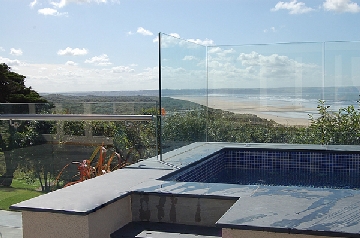 Natural slate has long been the choice material for flooring in a wide range of buildings. From traditional Devon longhouses where slate was chosen because of its durability and ability to keep cool in the summer, to high end designer offices, restaurants and bars where the aesthetic is as important as the strength of the product itself. Ardosia supply a range of slate flooring products that include traditional slate flagstones available to view at
www.ardosiaslate.co.uk/flooring/flagstones-natural-slate-ardosia
as well as bespoke cut and finished slate cills and steps, visit
www.ardosiaslate.co.uk/cills-steps
. These flooring solutions are often cut and finished to a clients specific needs from architectural solutions to rough cut finishes for the farm house home. We have a range of images on our site that show our slate flooring in use after being purchased and installed.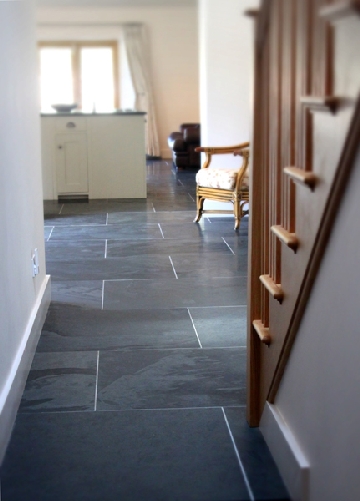 Ardosia also works with a range of leading corporate companies to supply bespoke products built to architect specifications over a wide range of industries, especially on the corporate and leisure market. Our bespoke slate bars and worktops found here
www.ardosiaslate.co.uk/worktops
are cut to exact specifications for a wide range of clients. There are some great images of our restaurant and bar worktops installed at quality establishments providing a unique focal point that is creative and fit for purpose.Our worktops can also be built for modern and traditional homes, for kitchen work surfaces and sinks with groove cut drainage points, we can create almost any design for a client who is looking for something that is unique and of a high quality.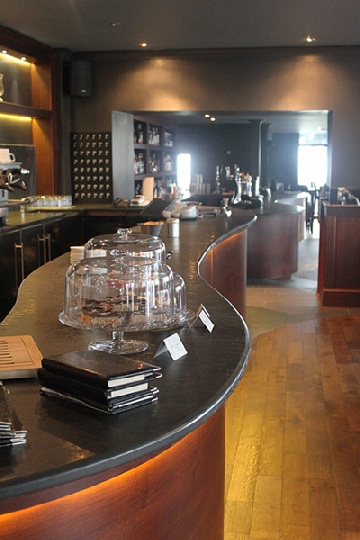 At Ardosia slate, we also manufacture a wide range of commercial products for sale directly through us or through other commercial partners. Our slate wine racks
www.ardosiaslate.co.uk/slate-wine-racks
are incredibly popular utilising simplistic custom designs where every piece is unique. We also manufacture slate cheeseboards
www.ardosiaslate.co.uk/slate-cheeseboards
for both presentation and practical use. These boards have rubber feet to protect the surface on which they are place and can also be made in large quantities to the special requirements of the client.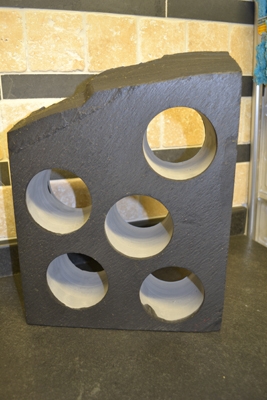 The slate roof tiles
www.ardosiaslate.co.uk/roofing
offering is probably the most demanded product from Ardosia due to the high quality and price competitive product on offer combined with the ability to provide bespoke sizes. The slates are available in black or blue/grey and come pre holded making it easier and cost effective to install. whilst Ardosia does hold a standard amount of stock, we can also supply bespoke orders for custom sizes and design requirements with a very short lead time. Ardosia are also leading suppliers of slate bat access points and slate roof vents. Where planning approvals dictate specific materials, designs or state that bat access points are required, we have a great solution in the perfect product, see our page
www.ardosiaslate.co.uk/roof-slate-vents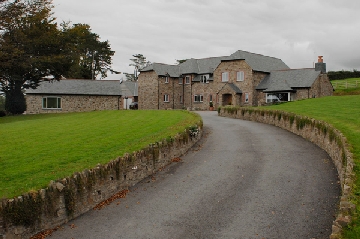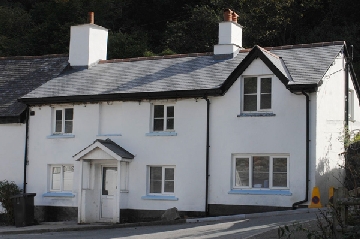 For more information, please visit our web site or use any of the contact details below:
The Slate Warehouse,
Unit 1 Larksway,
Tree Beech Enterprise Park,
Gunn,
Devon,
EX32 7NZ
T: 01271 831039