Best UK SEO agency - SEO Leaders

https://www.seoleaders.co.uk/
SEO Leaders consists of some of the top minds in the online industry. Our top team members have over 20 years industry experience and our skills range from coding, through to website design and development to getting you ranked highly in the search engines, namely Google but not forgetting Bing and Yahoo.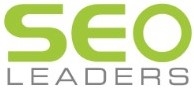 We can help you grow your online business by using our massive experience in the industry combined with a lot of custom resources we have developed over the years. This sets us apart from the rest in addition to our outrageous success rate in ranking some household name sites and generating millions of pounds of extra repeat business for our loyal customers.
What we do - Situation analysis, planning and ongoing SEO and related works for SME and larger businesses to achieve your goals. We work on a monthly basis with a minimum 6 month contract term.
This is for the benefit of both parties because SEO takes months or even years in some cases depending on the market, competitiveness and so on.
Contact us now through our website for a full discussion and to see if we can help boost your business.
UK (Sheffield) based business - providing website design, PPC and search engine optimization services. Website includes details of services provided, testimonials, case studies, contact form.

uklistings.org reviewer
Website Last Visited By Us on:-