Gold Members' Content

Articles by Gold members

Products by Gold members

YouTube videos by Gold members

Latest tweets by Gold members

3rd party reviews of Gold members
Categories
New listings
England (6212)
Northern Ireland (29)
Scotland (241)
Wales (146)
b2bwize.com articles
What Is More Important When Starting a Business: Passion or Discipline?

An Essential Guide to Starting a Lip Fillers Business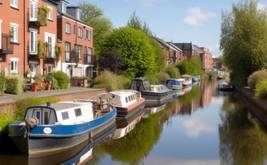 Should You Relocate Your Office?

How Do I See What Keywords Competitors Are Using?

Do Your Business Premises Require Security Guards?

Number of listings removed from our directory since 1st November 2019 =
383
Choosing the Best Storage Service
submitted on 18 October 2017

Are you planning to relocate to or from Gloucester? In the event that you urgently need to move due to personal or business reasons, you may require storage for your household, or other, items in a safe storage facility as you plan for relocation. There are hundreds of moving companies offering quality storage services. However, you can only be guaranteed of the safety of your items by storing them in the best storage facility. Here are tips to finding the right storage service in Gloucester.

Consider storage facilities
The first thing to consider is the facilities at the storage company? Does the company have the capacity to transport your household items and store them safely? Visit and compare several companies to determine the facilities available. You can also seek advice from friends and family members on the best company to hire for storage.

Reputation
The reputation of a storage company matters a lot when determining the best company. This depends on its experience and referrals from past clients. What was the experience of other clients? Were they satisfied with the storage services? Would they recommend the company's services? Do your research to determine the reputation of a company before hiring its services.

Price
Storage costs vary from one company to the next. When looking for the right storage company, remember to ask for a quote. This will determine whether the company offers value for money. You can find professional and affordable services by comparing quotes from different options for storage in Gloucester. Remember to include every detail, including the period of storage and size of items to be stored.

Accessibility
There are two types of storage services; long term and short term services. There are scenarios where the only option you have is to hire long term storage services. As you look for a long term storage company, think of its accessibility during the storage period. In case you need an item from the storage facility, is the company accessible?

Location
The location of the company determines its accessibility and cost of transport. Choose a company within your area. This will make your moving convenient and affordable. You can also choose a storage company close to your new home. This might apply in a scenario where you need more time to find a suitable home for your family.

These are great tips to help you find the best storage services in Gloucester. In case of emergency, a professional storage company will make urgent arrangements. It is recommended that you take your time to compare different storage companies before settling on a company. Besides storage services, the company should offer moving services as you will need your items moved from home to the facility. Make sure to enquire about any additional costs such as transport and packing that will determine the cost of storage.