Gold Members' Content

Articles by Gold members

Products by Gold members

YouTube videos by Gold members

Latest tweets by Gold members

3rd party reviews of Gold members
Categories
New listings
England (6212)
Northern Ireland (29)
Scotland (241)
Wales (146)
b2bwize.com articles
What Is More Important When Starting a Business: Passion or Discipline?

An Essential Guide to Starting a Lip Fillers Business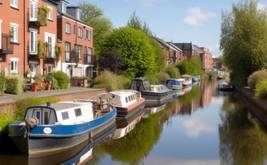 Should You Relocate Your Office?

How Do I See What Keywords Competitors Are Using?

Do Your Business Premises Require Security Guards?

Number of listings removed from our directory since 1st November 2019 =
383
Choosing the Right Antivirus Program for Your Computer
submitted on 21 October 2017

For starters, it is essential to install an antivirus program on your computer regardless of its use. The functionality and durability of your computer depends on how you protect it from a virus. If you run an online business, you also need to protect your business from cyber criminals by installing a sophisticated antivirus program. Today, there are hundreds of different antivirus programs to choose from. Here are tips to help you settle on the best computer security program.

Compatibility
Which operating system have you installed on your computer? When searching for a suitable antivirus program, check whether itís compatible with your operating system. For instance; an antivirus program may be compatible with Windows but incompatible with Linux. Make sure to check the programís description regarding its compatibility with different operating systems.

Features
The quality of an antivirus depends on its features. Check the features an antivirus has before deciding to install it on your computer. Typical features include real-time shields, instant messaging protection, email scans and game mode features. The right features for a suitable antivirus depends on the use of your computer. It is advisable to know what each feature does to determine the kind of features you need in a security program.

Buy a Trustworthy Brand
You want a program to protect you from cybercrime. This means that you put your trust in the antivirus manufacturer. You should only put your trust in a company with the best reputation. There are several antivirus brands with excellent reputations. They include Norton, Kaspersky, Avast, and McAfee, among others. However, there are little known brands that also guarantee maximum protection. The best way to find a trustworthy brand is by reading reviews from unbiased users.

Price
How much is an antivirus program? The answer is that antivirus prices vary from one brand to another. There are also antivirus programs from the same brand but at different prices. Antivirus prices vary depending on the functions and features of the program. There are also free and paid antivirus programs. Before you rush to download a free antivirus, think of the features it offers. Rather than downloading a basic, limited free antivirus, the best option would be a cheap antivirus program. Cheap security programs have advanced and sophisticated features to identify and remove any security threat from your computer.

With these guidelines, you are assured of choosing the right antivirus program for your computer. Every day, there are cases of online fraud and cybercrime reported all over the world. Donít wait until you fall a victim to consider installing an antivirus program. Protect your computer by choosing one of the popular, reputable and sophisticated security programs.