Gold Members' Content

Articles by Gold members

Products by Gold members

YouTube videos by Gold members

Latest tweets by Gold members

3rd party reviews of Gold members
Categories
New listings
England (6212)
Northern Ireland (29)
Scotland (241)
Wales (146)
b2bwize.com articles
What Is More Important When Starting a Business: Passion or Discipline?

An Essential Guide to Starting a Lip Fillers Business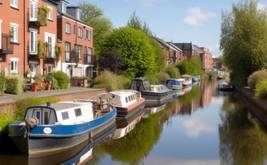 Should You Relocate Your Office?

How Do I See What Keywords Competitors Are Using?

Do Your Business Premises Require Security Guards?

Number of listings removed from our directory since 1st November 2019 =
383
Determining the People to Best Receive Promotional Merchandise
submitted on 3 March 2019

You spend a lot of money to buy promotional gifts. You do it because you want to let people know that you could also give something for free without asking for anything from them. It helps boost your image and also spread information about your company through your customers.

Since you are spending money on purchasing these products, you want to ensure that you are reaching out to the right people. If these items fall into the hands of those who will not buy your products anyway, you are wasting your money. These are the best ways to determine who should receive the items.

Start with your employees
You need to give these free items to your employees first. They will not mind helping advertise your brand because they are working with you. Besides, they also have family members and relatives who could potentially purchase your products. It is also a way of thanking your employees for staying with you. Some of them might not feel appreciated enough, and these products could somehow change their perception.

Identify your loyal customers
Since these people have remained faithful to your brand over the years, you could reward them by giving these products. They already contributed to the growth of your business. Giving them the merchandise is the least you can do to thank them.

Study your target audience
You have a target audience to reach depending on your products. If you are selling feminine products, it makes no sense to give gifts to men. If you are targeting seniors, you should not have promotional items that only kids would appreciate. You need to know what your audience wants and come up with ideas that will work for them.

Check your inactive customers
You might have had loyal customers before who are not purchasing from you anymore. It does not mean that they dislike your products. It is possible that they received something more from other brands, so they chose them. If you give them free products, you might reactivate them and convince them to purchase your products again.

Create a contest
If you want to combine this marketing strategy with your online campaign, you can create a game that involves as many people as possible. Post the details of the game online and encourage everyone to join. For instance, you can have a photo contest where the winners will receive promotional merchandise. Make sure though that what you are giving away is worthy enough for people to try to join in. If you give limited edition items, they will be more enticing.

Take your time to decide what items to give and who you want to target. You cannot waste your money on promotional products that no one will want to use and will not do anything to attract attention. You can start by checking out the options at www.fyldepm.co.uk. Come up with a design that lets you advertise without making the items less attractive.