Executive and Life Coaching London

https://executivecoachinglondon.com/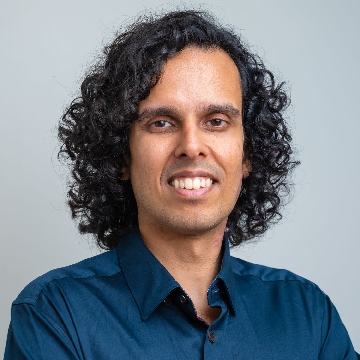 Supporting you to find clarity in a world so full of noise. Book a consultation to find out how coaching can help you.


Latest videos by executivecoachinglondon.com
My New Podcast — "The Harsha Reality" — Link in Description!
published on 16 October 2023 by executivecoachinglondon.com
Really knowing yourself - Your ego is a parody of who you are
published on 22 April 2021 by executivecoachinglondon.com
Not being present - Lack of time is not the problem
published on 17 April 2021 by executivecoachinglondon.com
A deeper dive into executivecoachinglondon.com
Common questions asked about executivecoachinglondon.com
1. What is the focus of executive coaching?
Executive coaching focuses on helping individuals in leadership positions improve their performance and achieve their professional goals. It involves working with a coach who provides guidance, support, and feedback to help executives develop their skills, enhance their leadership abilities, and overcome challenges. Through a collaborative partnership, executive coaching helps individuals gain clarity, improve decision-making, and enhance their overall effectiveness as leaders.

2. How effective is coaching?
Coaching has been proven to be highly effective in helping individuals achieve their goals and make positive changes in their lives. Numerous studies have shown that coaching can lead to increased self-awareness, improved performance, enhanced well-being, and greater satisfaction in both personal and professional domains. The effectiveness of coaching largely depends on the individual's commitment to the process, their willingness to take action, and the quality of the coaching relationship. A skilled and experienced coach can provide the necessary support and guidance to facilitate meaningful and lasting change.

3. What can I expect from an executive coaching session?
During an executive coaching session, you can expect to engage in a confidential and non-judgmental conversation with your coach. The coach will ask thought-provoking questions, listen actively, and provide feedback to help you gain insights, explore new perspectives, and identify actionable steps. The session will focus on your specific goals and challenges, and the coach will tailor their approach to meet your individual needs. Executive coaching sessions are typically structured and goal-oriented, with a focus on accountability and progress tracking.

4. What are some common coaching topics addressed?
Executive coaching can cover a wide range of topics depending on the individual's needs and goals. Some common coaching topics include leadership development, communication skills, conflict resolution, time management, decision-making, career transitions, work-life balance, stress management, and personal growth. The coach will work with you to identify the areas where you want to make improvements and develop a customized coaching plan to address those specific topics.

5. How does executive coaching help in finding clarity and confidence?
Executive coaching helps individuals find clarity and confidence by providing a safe and supportive space for self-reflection and exploration. Through deepening self-awareness, individuals can gain a better understanding of their strengths, values, and motivations. This increased clarity allows them to make more informed decisions, set meaningful goals, and align their actions with their values. Additionally, executive coaching helps individuals challenge limiting beliefs and develop new perspectives, which can boost confidence and empower them to take bold and purposeful actions in their professional lives.
Some reasons to choose executivecoachinglondon.com
Benefit 1: Clarity and Insight
Harsha's coaching style helps clients find clarity and insight into their own personal blockers. By providing a space for exploration and solutions, clients are able to identify ways forward that align with their personal style.
Benefit 2: Finding Insights About Yourself
Harsha's approach and thought-provoking questions help clients find insights about themselves that they may not have been able to discover otherwise. This self-awareness leads to personal growth and development.
Benefit 3: Specialization in Clarity and Confidence
As an executive and life coach in London, Harsha specializes in helping clients find real clarity and confidence. Through a deeper understanding of themselves, their circumstances, and the habits that hold them back, clients are able to overcome challenges in both work and life.
Benefit 4: Challenging Approach for Important Truths
Harsha's approach may sometimes seem challenging, but it is designed to help clients discover important truths about themselves. By stepping out of their comfort zones, clients are able to break through barriers and make meaningful changes.
Benefit 5: Real Partnership for Personal Growth
Harsha aims to be a partner in the personal growth process, helping clients uncover hidden habits and beliefs that influence their relationships with themselves and others. This partnership may require clients to confront uncomfortable truths, but it ultimately leads to transformative growth.
London based business providing executive and life coaching services. Website includes details of services provided, "meet the founder" page, accreditations gained, FAQs, blog, contact form.

uklistings.org reviewer

Signals of trust found on website
Accreditations found
Detailed 'Meet the Team' info found
Website secured by SSL certificate
Information on how we determine signs of trust

Latest blog entry
A battle of beliefs
published on 17 October 2023

Key pages found

Site last visited by us on...

27 November 2023

Average page load time

0.25 seconds

web.archive.org captures
Snapshots of executivecoachinglondon.com may include domain name holding pages
2022
2021
2020
2019
2017
2016
2016

Social network presence