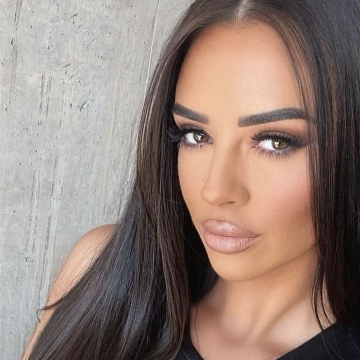 A deeper dive into shavata.co.uk
Common questions asked about shavata.co.uk
1. What services does Shavata offer?
Shavata offers a range of eyebrow and eyelash services, including eyebrow shaping, eyebrow tinting, eyelash extensions, and eyelash tinting. They also provide semi-permanent makeup services such as microblading and henna brows. Additionally, Shavata offers beauty treatments like facials and waxing.

2. How much do the services at Shavata cost?
The prices for Shavata's services vary depending on the specific treatment. For example, eyebrow shaping starts at £15, while eyelash extensions start at £70. It is recommended to check their price list on the website or contact their locations directly for accurate and up-to-date pricing information.

3. How can I book a treatment at Shavata?
To book a treatment at Shavata, you can visit their website and use the online booking system. Simply select your desired location, choose the service you want, and pick a convenient date and time. Alternatively, you can also call their locations directly to make a booking over the phone.

4. Are the products used at Shavata cruelty-free?
Yes, Shavata is committed to using cruelty-free products. They prioritize ethical and sustainable practices, ensuring that the products they use are not tested on animals. Shavata also offers a range of their own branded products, which are cruelty-free and suitable for vegans.

5. Can I purchase Shavata products online?
Yes, you can purchase Shavata products online through their website. They have a dedicated online shop where you can browse and buy their range of eyebrow and beauty products. From eyebrow pencils and gels to skincare essentials, you can conveniently shop for Shavata products from the comfort of your own home.
Some reasons to choose shavata.co.uk
20 Years of Crafting Brows With a Thread of Luxury
This company has been in the business of crafting brows for 20 years, ensuring that they have extensive experience and expertise in their field. They have honed their skills over time, allowing them to provide high-quality brow services to their customers.
Say Hello To a New Rejuvenating Eye Treatment
The company offers a new rejuvenating eye treatment that is designed to refresh and revitalize the delicate skin around the eyes. This treatment helps reduce the appearance of fine lines, wrinkles, and dark circles, leaving the eyes looking brighter and more youthful.
Download Our Apple or Android App For All The Latest News & Appointments
Customers have the convenience of downloading the company's mobile app, available for both Apple and Android devices. This app allows users to stay updated with the latest news and promotions, as well as book appointments directly from their smartphones.
Shop The Art of Perfection Now
The company offers a product collection called 'The Art of Perfection,' which includes a range of high-quality beauty products. Customers can browse and purchase these products to enhance their beauty routine and achieve flawless results.
Student Brow Shape For £15
As part of their offers, the company provides a special student discount for brow shaping services. Students can enjoy a professional brow shape for only £15, making it affordable for those on a budget.