Gold Members' Content

Articles by Gold members

Products by Gold members

YouTube videos by Gold members

Latest tweets by Gold members

3rd party reviews of Gold members
Categories
New listings
England (6212)
Northern Ireland (29)
Scotland (241)
Wales (146)
b2bwize.com articles
What Is More Important When Starting a Business: Passion or Discipline?

An Essential Guide to Starting a Lip Fillers Business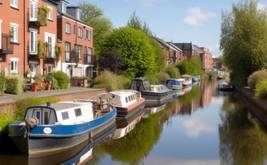 Should You Relocate Your Office?

How Do I See What Keywords Competitors Are Using?

Do Your Business Premises Require Security Guards?

Number of listings removed from our directory since 1st November 2019 =
383
Franchising Versus Traditional Business: Which is Better?
submitted on 31 August 2018

Starting a business is a significant decision to make in life. If you can do things the right way, this could be a positive endeavour. Otherwise, it could be a disaster waiting to happen. To start a business, you can choose between creating the company from scratch or buying a franchise. There are positive and negative parts for each choice.

Traditional business
The good thing about this type of business is that you decide on every detail. You have sole control over the direction you want the company to have. You can also find a way to budget whatever amount you currently have. You will even feel proud if this business succeeds. The ideas are original, and the effort you put into this business will pay off.

On the contrary, reaching success is quite elusive. Not all businesses started from scratch end well. Some of them have a great start, but things start going downhill. The products and services might be a hit for a while before they end up losing their spark.

You also need to build the name from nothing. It is not easy advertising your business if no one knows about it. Although there are tools to easily advertise these days, reaching out to a lot of people could be a challenge.

Furthermore, if you have no background in business, running it for the first will keep you up all night. You need to double your efforts if you want to keep the company afloat. No one will guide you along the way. You will need to navigate through the challenges by yourself.

Franchise
Franchising, on the other hand, is more comfortable in the sense that you are buying everything that comes with it. Franchises are already an established name in the industry. You don't have to work extremely hard to make the product famous.

You also get support in every aspect. You will get training to deal with the operations and to understand the business model. You will receive the tools and equipment necessary to create the same products sold elsewhere.

The franchise also follows a proven business model, so you won't have to worry that it will fail. The chances of failure are low. As long as you work hard, and you follow the recommendations given, your franchise could be a big hit.

On the downside, franchises have limits. You can't do a lot of modifications since you need to follow the franchisor and the business model that is already in place. You can't even modify the opening hours, store design, or other things. You also have to work on the marketing aspect of the business since the national ads might not work for the people you are serving.

Nevertheless, most of the new franchises UK companies offer have a proven track record in the industry and they are affordable. If you can choose the right company for a franchise, your investment could go a long way.

In the end, it is still up to you to decide if you will start from scratch or buy a franchise. Choose the option that will lead you to success.