Gold Members' Content

Articles by Gold members

Products by Gold members

YouTube videos by Gold members

Latest tweets by Gold members

3rd party reviews of Gold members
Categories
New listings
England (6190)
Northern Ireland (30)
Scotland (240)
Wales (144)
b2bwize.com articles
What Is More Important When Starting a Business: Passion or Discipline?

An Essential Guide to Starting a Lip Fillers Business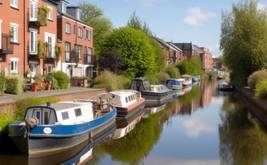 Should You Relocate Your Office?

How Do I See What Keywords Competitors Are Using?

Do Your Business Premises Require Security Guards?

Number of listings removed from our directory since 1st November 2019 =
379
How To Reward Your Staff in 2020
submitted on 4 July 2020

Rewarding your staff is one of the best ways to motivate them to work more efficiently. An unmotivated workforce is one that is not going to perform well, and this is something that youíll want to avoid as a business owner. For this reason, you need to make sure that you are rewarding your staff when you can.

The good news is that rewarding your staff is easier than you might think. Find out some of our best ideas for doing this in 2020 below.

Host Team Days Out
One of the best ways to reward your staff is to host a team day out. Not only can this give your team a chance to blow off some steam and have fun together, but it can also encourage teamwork. Team days out often only happen once a year at Christmas, but they should happen more often if you want to reward your team. Think about what your team might like to do and schedule in an activity. They will appreciate the thought and have a great time.

Buy Office Supplies
Often, office staff are expected to buy their own supplies including pens, paper and even kitchen staples. If this is how your office works, you might find that your staff donít feel very rewarded. For this reason, we suggest that you start investing in office supplies for your team. Kit out the breakroom with high-quality espresso beans, buy some snacks and treat them every now and again. This will show your team that you are willing to reward them.

Offer Promotions
When was the last time that you promoted a member of staff? If a team member has been working very hard for a few years now, you might find that rewarding them with a promotion might be exactly what they need to stick around. If you donít have any promotions available right now, consider creating a new position to reward your team member. This is a great way to motivate them and reduce the risk of them moving to another company.

Update Your Employee Benefits
Finally, if you want to reward your team in 2020, you should consider updating your employee benefits package. Many companies set this up when they first hire staff, but the packages are often outdated. You might find that there are certain benefits that your team would really appreciate. This could include discounts at high street stores or additional childcare benefits. Have a look at your current package and see if you can afford to make some changes.

Conclusion
If you want to motivate your staff, you need to make sure that you are rewarding them in whatever way you can. There are plenty of ways that you can achieve this, and some wonít even cost you that much money. Make sure to take on board the tips that we have given you in this article and youíll be happy with the end results.