Gold Members' Content

Articles by Gold members

Products by Gold members

YouTube videos by Gold members

Latest tweets by Gold members

3rd party reviews of Gold members
Categories
New listings
England (6212)
Northern Ireland (29)
Scotland (241)
Wales (146)
b2bwize.com articles
What Is More Important When Starting a Business: Passion or Discipline?

An Essential Guide to Starting a Lip Fillers Business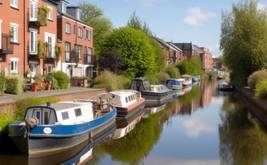 Should You Relocate Your Office?

How Do I See What Keywords Competitors Are Using?

Do Your Business Premises Require Security Guards?

Number of listings removed from our directory since 1st November 2019 =
383
How to Design Your Own Product Label
submitted on 14 January 2019

Label making is quick and easy. You donít need to get nervous, because you can do it on your own. If you need some advice, we have created a short list of things you need to think about to design your product label. Check it out:

Material
This is the first selection you must make. There are various types of material you can use that are apt for a labelling machine. But, the most common choices are white, clear, gold and silver foil. Clear labelling material is often used when the packaging (e.g. the bottle or the container) is coloured. When people want their design to stand out, they use white, gold and silver foil.

Theme
The particular theme you select for your label design must coincide with what your company does. If you are a winery, then you need to choose elements that are more sophisticated and classier. If you are a baby food company, then you need a label that is colourful, fun and loud.

Layout
Determine how you want the product label to look. It takes time to decide the proper placing of all the elements you will include in your final output, so donít rush it.

Colour combinations
Picking out colours is no problem as long as you match them with the theme. You can use a colour chart to make it easier for you.

Font
Your font choice is one of the most vital parts of your product label. You can go for unique lettering as long as it remains readable. If you wish to stand out, then you need to take the time to search for the right kind of font. It is quite challenging to come across a beautiful typeface that is still easy to read. But there are some out there you can use.

Itís also not a bad idea to go for the standard fonts like Arial, Ubuntu, Open Sans and Helvetica. Creating a minimalistic look for your label is an excellent idea. Just make sure that your font choice can capture your brand personality.

Graphics/Images
It is up to you whether or not you include illustrations or photos in your label design. But it is best if you do since people are more inclined to pay attention to your product if there are colourful, bright and cheery images/graphics in your label. People donít like long text to read. Hence, they avoid product labels that are too wordy.

Company Logo
This is one of the most vital parts of your product label. Any product you have must have the company logo! Why? So, people can immediately associate your product with your brand. Hence, when they get a whiff and taste of your product, they immediately know itís from your company.

These are the things you need to do to create the perfect product label for your company. If you get confused or you need some advice, itís better to ask an expert.