Gold Members' Content

Articles by Gold members

Products by Gold members

YouTube videos by Gold members

Latest tweets by Gold members

3rd party reviews of Gold members
Categories
New listings
England (6212)
Northern Ireland (29)
Scotland (241)
Wales (146)
b2bwize.com articles
What Is More Important When Starting a Business: Passion or Discipline?

An Essential Guide to Starting a Lip Fillers Business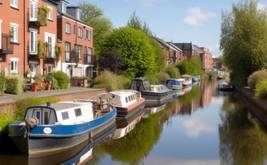 Should You Relocate Your Office?

How Do I See What Keywords Competitors Are Using?

Do Your Business Premises Require Security Guards?

Number of listings removed from our directory since 1st November 2019 =
383
How to Keep Employees Comfortable in the Office
submitted on 25 June 2019

If you love treating your employees to team building activities or occasionally treat them to lunch at the office, then it shows that you care about your employees. However, no matter how much you pamper them, your efforts will not matter if they do not like staying in their workplace. It is hard to be stuck at your desk for 8-10 hours every day if you are not comfortable or happy with your surroundings. Also, productivity and morale will suffer if the office lacks commercial air conditioning and other amenities.

Also, if you want to attract clients and have the best employees, you need to make your office look impressive. Make sure that the design of the whole office leaves a lasting impression every time you talk to clients and applicants. Here are some tips to fashion your workspace to look inviting so that employees will love reporting to work every day.

Keep things organised
Most companies overflow with paperwork, files, reports, business cards and brochures. All of these things are essential for the business to run successfully. However, to ensure that employees work efficiently, everything should be placed in order. Remind everyone in the office to clean up all the existing clutter and organise essential files in cabinets and plastic storage boxes. Label them properly so everyone can easily access them when needed.

Provide employees with personal storage
For office employees who have their designated desks, it is essential that the company should also provide them with lockers where they can keep all of their office supplies and personal belongings. Having a cluttered desk makes it difficult for employees to focus and meet their deadlines. Also, it does not look professional or inviting at all.

Invest in amenities
If you want people to stay in your company for years, then they should feel at home away from home. Providing break rooms is essential, and somewhere employees can take a power nap. Have a games room or maybe a pool and table tennis table so that employees can de-stress. The kitchen should also have a refrigerator and a microwave oven so employees can prepare their lunch; why not add a television so they can watch while eating. When designing office space, it is more than its physical beauty. You should also think about the layout of employee workstations and make sure to provide them with comfortable office tables and ergonomic chairs.

Ask their opinion
If you are planning to make notable changes in the office, it is vital to give your employees a say because they will feel valued through this type of gesture. Making group decisions regarding how the workplace should look allows them to exhibit camaraderie and teamwork. Also, there is a big chance that they will be more satisfied with the outlook because their own ides came to life.

Lastly, when creating a productive workplace, do not forget to consider the temperature, ventilation, lighting and internet connectivity. All good employers should make their employees their number one priority.