Gold Members' Content

Articles by Gold members

Products by Gold members

YouTube videos by Gold members

Latest tweets by Gold members

3rd party reviews of Gold members
Categories
New listings
England (6212)
Northern Ireland (29)
Scotland (241)
Wales (146)
b2bwize.com articles
What Is More Important When Starting a Business: Passion or Discipline?

An Essential Guide to Starting a Lip Fillers Business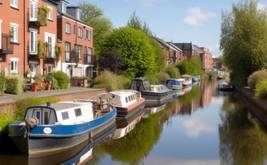 Should You Relocate Your Office?

How Do I See What Keywords Competitors Are Using?

Do Your Business Premises Require Security Guards?

Number of listings removed from our directory since 1st November 2019 =
383
How to Keep Your Finances in Check
submitted on 12 January 2019

Being careful with money is not only done by those who are hard up for cash. Anyone who wants to do more with their money knows the value in making a little go a long way. However, it is hard to stay on a budget especially when stores and services are not just passing windows on your morning commute but also in the windows of ads on every website. Here are some tips for keeping your finances as stable as possible.

Learn how to shop sales
Mindless spending is a tough habit to break. You can slowly overcome this by having a no buy month or year for products like makeup and skincare. It is an excellent motivator to use products you have stocked up on but have not finished.

Avoid shopping sales for 'want' items like clothes, office supplies, and other trinkets that you don't need. You might make a purchase and think that it is a good bargain. That feeling only exists at that moment; when you get home or need to make another purchase, it is easy to regret that "steal" from the sale. A healthy mindset you can have going into stores and malls is that you never come out saving money—a purchase is still a purchase. Ask yourself, "would I still buy that if it was full price? Why or why not?"

Create a budget plan
There are many ways to create your budget plan. You can set aside the money for your bills and savings and use the leftover cash. It is a straightforward plan that does not get away with interfering with your current lifestyle. You can also opt to look at the numbers during your most financially trying time and keep your spending budget close to it. If you have managed to survive on a meagre budget, then why not continue? Add allowances for healthier meals and one treat, but other than that keep it simple and put the rest in your savings or investment account.

If you struggle with following your budget, confront your receipts and see why. If you are okay with the reason for your expensive purchases, then revise your budget. If you aren't happy with what you see, take the challenge and change your lifestyle.

Hire an accountant
An accountant can help you sort through your debts, loans, and taxes. You do not have to go through them alone and wonder how you are going to get past a bad year. If you are managing your own business or have mixed-income, accountants from www.gsmaccountants.co.uk can help you audit your finances. They can give financial advice that is relevant to your situation and environment.

Maximise the use of your credit card
If you have a credit card, try to make use of the points you earn. If one card has good miles, then maybe you can purchase your groceries with that card to keep vacations cheap. You can also reserve your card for large items solely to rack up points that you can claim. However, this only applies to those who are aware and plan their purchases. When you do not keep track, you can slip into debt without knowing it.

By doing these steps, you will have a financially healthy life. It enables you to do more when you want to change careers, travel abroad, or splurge on experiences that can only come once in a lifetime.