Gold Members' Content

Articles by Gold members

Products by Gold members

YouTube videos by Gold members

Latest tweets by Gold members

3rd party reviews of Gold members
Categories
New listings
England (6212)
Northern Ireland (29)
Scotland (241)
Wales (146)
b2bwize.com articles
What Is More Important When Starting a Business: Passion or Discipline?

An Essential Guide to Starting a Lip Fillers Business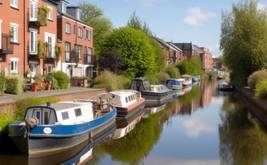 Should You Relocate Your Office?

How Do I See What Keywords Competitors Are Using?

Do Your Business Premises Require Security Guards?

Number of listings removed from our directory since 1st November 2019 =
383
How to Make Your Business Stand Out
submitted on 11 January 2020

A business is rarely considered successful if customers barely notice it. Failing to get the attention of consumers is tantamount to not making any sales. Itís essential to stand out to attract buyers or patrons. Use the following tips to ensure that your business catches the attention of target consumers and converts them into paying customers.

Invest in excellent customer service
Word of mouth is arguably the best way to promote a business. To achieve good word of mouth, itís imperative to establish reputable customer service. The support experts at Omicron Solutions Ltd suggest that companies should emphasise excellent customer care. Itís not enough to offer quality products and services. Glitches and defects are inevitable. If customers encounter them and you do nothing to address the bad experience, regardless of how isolated it is, your business will suffer. Often, people donít need to be rewarded for saying positive things about your business. They will do it voluntarily if they are impressed by the kind of treatment they get.

Find a niche
Itís difficult to be noticed if you are competing with a myriad of businesses of similar nature. You have to narrow down your target market. Focus on a specific group of consumers. This does not necessarily mean that you will only offer a few products. You can still sell as many products as you want, but you have to focus the marketing on one or a few products that have the best chances of standing out. Once these products become popular, they can carry your brand and bring the rest of your line-up to the awareness of consumers.

Do business differently
Emulating what others are doing is probably the worst thing you can do for your business. Itís debasing, and will likely solicit mockery from customers and other businesses. Come up with ways to be different. Develop a distinctive product packaging. Devise novel ways to distribute and advertise your products. Try to make your marketing campaign viral with its uniqueness.

Use an impactful but realistic claim or guarantee
In promoting your products, itís essential to use a hook, slogan, or pitch that sticks in the consciousness of customers. If you are offering contact lenses, for example, you can be creative by using something like ďBe 2020 this 2020!Ē Associate or connect your hooks with something familiar and poignant. Make sure, however, that your taglines are realistic. Otherwise, your brand or products may end up getting ridiculed.

The key to an impactful but realistic marketing hook is in being relatable and ambiguous. Donít use something that can be verified easily. Avoid superlatives unless you add a qualifier that will make it open to multiple interpretations.

In conclusion
Grabbing attention is the business of every business. Fortunately, itís not extremely challenging to do. You just have to narrow down your target market, ensure excellent products and customer service, and conduct your business in a distinct manner. It also helps if you employ catchy but realistic slogans or taglines.