Gold Members' Content

Articles by Gold members

Products by Gold members

YouTube videos by Gold members

Latest tweets by Gold members

3rd party reviews of Gold members
Categories
New listings
England (6190)
Northern Ireland (30)
Scotland (240)
Wales (144)
b2bwize.com articles
What Is More Important When Starting a Business: Passion or Discipline?

An Essential Guide to Starting a Lip Fillers Business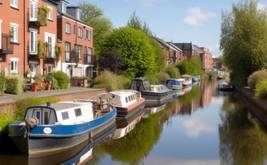 Should You Relocate Your Office?

How Do I See What Keywords Competitors Are Using?

Do Your Business Premises Require Security Guards?

Number of listings removed from our directory since 1st November 2019 =
379
How to Set Up Your Office at Home
submitted on 12 July 2020

If you are setting up your own business or looking for a place where you can work comfortably, you may not need to look too far. Your home can be an ideal place for you to set up your office. Working from home can offer a lot of advantages. For one thing, you need not travel to get to work. Your schedule is more flexible, and you donít have to get all dressed up either. You can be at your most comfortable within the confines of your home. You can also get help from stationery suppliers for any office supplies you may need.

Here are some tips to get you started in your home office.

Determine the location
Put your creativity to work when finding the perfect space for your home office. It doesnít have to be too big. Just enough for your desk and chair and some storage. Your bedroom is not recommended as you may get the urge to relax instead. Find a spot that is not often used like an area of your living room that is free. Find a way to keep our office private, though. You want to be free of distractions while you are working.

Keep it professional
Even if it is home, you want your office to be as professional as possible. This means investing in furnishings that create the office ambience. If you have the budget for it, try to get furnishings and equipment that may be costlier but ultimately worth it. It is useless going for bargain stuff that wonít last for long, and then spending more in the end.

Provide proper lighting
A dimly-lit room will never be suitable for an office. It does not create the right mood for work either. Your lighting has to be such that your space is adequately lit, as in professional offices. If you can, find a space in your home that allows for natural lighting. If not, make sure that you invest in the correct type of lights that will not cause unnecessary strain on your eyes, which can lead to headaches and inefficiency.

Make sure that your internet service provider is dependable
In todayís world, it is impossible to work from an office without the internet. It is your connection to just about everything. If you have no access, or it is unreliable, your productivity decreases. This can be very frustrating. It would be best to have a good connection that you can rely on so you can work more efficiently. Make sure you are provided with secure internet access at all times.

Your home office can be a perfect place for you to work. Nothing beats the comfort of home. At the same time, it can also provide you with the leeway to take it easy. Your bedroom could just be a few steps away. Set a regular work schedule to follow strictly, just as you would in a regular office. Being disciplined and staying focused will allow you to generate positive results, even while working from home.