Gold Members' Content

Articles by Gold members

Products by Gold members

YouTube videos by Gold members

Latest tweets by Gold members

3rd party reviews of Gold members
Categories
New listings
England (6212)
Northern Ireland (29)
Scotland (241)
Wales (146)
b2bwize.com articles
What Is More Important When Starting a Business: Passion or Discipline?

An Essential Guide to Starting a Lip Fillers Business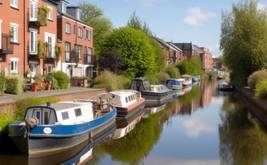 Should You Relocate Your Office?

How Do I See What Keywords Competitors Are Using?

Do Your Business Premises Require Security Guards?

Number of listings removed from our directory since 1st November 2019 =
383
It is in Your Best Interest to Hire a Licenced Commercial Boiler Technician
submitted on 14 October 2017

You can easily find a random handyman to fix just about anything. In fact, you might even have one whom you totally trust. There are items that can be easily fixed when you hire people to do the job. However, when it comes to boiler repairs and other related problems, you should trust only qualified professionals. You need a licensed boiler repair technician or engineer to come over and fix the problem. Here are some reasons why.

Intense training and specialisation
Licenced gas technicians have gone through many hours of training so that they can master the repair process. Gas repairs can be dangerous and complicated. You donít want to put yourself in such a position. Regardless of the nature of the problem, a licenced technician can fix it and make sure it wonít happen again. Besides, if you attempt to fix the problem yourself and it gets worse, you might end up spending even more for replacement parts.

Experience
There are techniques used in boiler repairs that can only be learned through experience. Licenced technicians are required to finish many hours of training. They have learned the theory and techniques, and applied them in actual repairs. They know a lot about typical boiler problems and how they can be solved.

Insurance
Most boiler repair technicians work for companies or firms. If anything goes wrong, you will most likely be covered by insurance. They will come back and fix the problem for free. As long as you can prove that you did not cause the problem, it will be fixed without additional payment.
Industry standards

Before these experts are licenced, they have to be certified by a licencing board. They have to be tested and pass a minimum level of competency in terms of professionalism. They also become more responsible along the way, and become more careful regarding their actions, since they could suffer the consequences if anything goes wrong.

Considering the qualifications and experience required to become a licenced boiler repair technician, you will feel more confident entrusting the job to one rather than doing it yourself. After all, commercial boilers are very expensive, and buying a new one might not be an option. With an expert dealing with the problem, it wonít take long before the problem is solved.

Search for a commercial boiler service in London for more information about licensed boiler repair technicians. Ask for a quotation and set up an appointment. Be there during the repair so that you can ask about the problem, and try to prevent it happening again in the future. You can also ask the technician to come back and carry out maintenance services in the future.