Gold Members' Content

Articles by Gold members

Products by Gold members

YouTube videos by Gold members

Latest tweets by Gold members

3rd party reviews of Gold members
Categories
New listings
England (6212)
Northern Ireland (29)
Scotland (241)
Wales (146)
b2bwize.com articles
What Is More Important When Starting a Business: Passion or Discipline?

An Essential Guide to Starting a Lip Fillers Business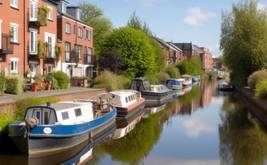 Should You Relocate Your Office?

How Do I See What Keywords Competitors Are Using?

Do Your Business Premises Require Security Guards?

Number of listings removed from our directory since 1st November 2019 =
383
Make Sure That Your Business is What You Really Want
submitted on 2 January 2020

People engage in business to earn money. The pursuit of one's love and passion laid out in an organised way and carried out systematically is the key to success. Make decisions and orchestrate enterprise activities based on your extensive knowledge, diverse talents, and well-honed skills to expand business operations and customer reach.

Benefits of engaging in business
Many individuals throughout history have testified that engaging in business is more profitable than being employed by someone. The advantages of owning a business include, but are not limited to, the following:
Resource management. Since you are the boss, time, money, equipment, and everything you have can be managed using your system and at your own pace.
Flexible lifestyle. As the owner, you can determine and schedule your activities with authority and finality, allowing you more time for yourself and your loved ones.
Pioneering opportunities. Start or discover something new that can change your life and perhaps positively influence the world for the better through your business.
A chance to help people. There is the possibility of positively influencing the world through your business through innovative products. It also opens doors to help others in need by providing them with employment.
Opportunities for unlimited income. Unlike employed individuals with fixed salaries, business people have numerous opportunities for unlimited income potential as the business grows and expands.
Forms of Businesses
Service business. It offers intangible products (products without physical form), such as, but not limited to, professional advice, expertise, and skills. An executive search agency, training firm, and debt collection agency are some examples of this form of enterprise.
Merchandising business. It markets and sells tangible goods, which may be wholesale or retail. A shopping mall, convenience store, and gasoline station are good examples of this.
Manufacturing business. It purchases products to create another product. Food, electronics, and clothing are some products manufactured in this sector. Service and merchandising businesses purchase and sell or directly use items produced by the manufacturing industry.
Hybrid businesses. These also exist. Organisations under this category combine one or more forms of business activities. A cafe is an example of this, which purchases ingredients and creates new products from them. Customers buy and consume these goods as cafe personnel render service to these patrons.
Earning income
Businesses earn in many ways. Groups involved in providing service to clients receive income through verbal business agreements, signed contract agreements, and interest rates through money lent, among others. Merchandising entities gain profit from sales generated. Products sold by these groups are bought either by direct consumers who directly use these items or by smaller businesses that sell them to the public at higher prices to earn profit for themselves. Most companies that are involved in manufacturing activities export their products, which are bought by their regular consumers worldwide.

Whatever form of business you decide to engage in, be prepared for it. Make sure that it is what you truly want. Do the necessary research on it – the product or service, potential partners and competitors, etc. Have a structured business plan and back up plan for it. Establish a system of monitoring your income for business success.