Office Cleaning Company London

https://www.assertioservices.com/
Office & contract commercial cleaning company based in London, UK. Our professional cleaners are fully vetted, fully trained, reliable, efficient, friendly, happy and English speaking. Contact us for free cleaning quotes, rates and prices. Professional office cleaning company in London, Surrey, Hertfordshire, Berkshire, Essex, Kent, Buckinghamshire and the south of England. We provide professional cleaning for the following types of businesses:

Offices, commercial buildings, hotels, apartment blocks, retailers, shops, department stores, shopping centres, supermarkets, cafes, restaurants, bars, pubs, nightclubs, leisure centres, schools, kitchens, clinical & medical practices, managed properties, corporate businesses, property developments, construction & building sites.

Contract Cleaning Services include:

Professional office contract cleaning
Professional hotel cleaners
Retail shop cleaning
Professional school cleaners
Professional hospital cleaning
Professional kitchen cleaners
Buildings construction cleaning
Professional end of tenancy cleaners
Professional commercial window cleaning
Professional commercial carpet cleaners
Professional house cleaning

Other Services: Void Clearance Food Plant, Kitchen, Laboratory, Transport, After Party, IT and Public Sector Cleaning. One Off Cleaners, Steam Cleaning, Ironing, Mattress Cleaning and Graffiti Removal.

Assertio Office Cleaning Company London
Hastingwood Trading Estate, Harbet Road, Edmonton, Enfield, London N18 3HT
Phone: 0203 006 6557

http://www.assertioservices.com

https://www.assertioservices.com/office-contract-cleaning-quotes-prices-london
https://www.assertioservices.com/hotel-cleaning-companies-quotes-prices-london
https://www.assertioservices.com/retail-shop-cleaning-companies-quotes-prices-london
https://www.assertioservices.com/school-cleaning-companies-quotes-prices-london
https://www.assertioservices.com/kitchen-cleaning-companies-quotes-prices-london
https://www.facebook.com/office.contract.cleaning.company.london
https://www.youtube.com/watch?v=dH1JmYaqWF4

https://www.yell.com/biz/assertio-office-cleaning-company-london-london-7119716/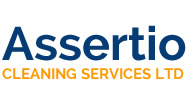 Some reasons to choose assertioservices.com
Reliable and Honest
Assertio Services is known for being reliable and honest. Customers have praised the company for their trustworthiness and integrity. For example, Simon Kay from JCA Television stated, 'We have always considered Assertio Services to be reliable, honest, conscientious, and good value for money with a high degree of customer care.'
High Quality Cleaning
Customers have noticed the high quality of cleaning provided by Assertio Services. Hanna Hume from Stratford Dental Clinic expressed her satisfaction, saying, 'I would like to say how happy I am with the cleaning at the practice. We can certainly notice the difference. It looks so fresh and smells lovely.'
Excellent Customer Care
Assertio Services prioritizes customer care and goes above and beyond to ensure customer satisfaction. Fleur from London Eye Hospital praised the company, stating, 'Can you say thanks to Tim for the cleaning yesterday. We are very happy with it. Marcello is excellent.'
Wide Range of Cleaning Services
Assertio Services offers a wide range of cleaning services to cater to various needs. They provide office contract cleaning, hotel contract cleaning, retail contract cleaning, school contract cleaning, hospital contract cleaning, commercial kitchen cleaning, and more.
Experienced and Professional Staff
Assertio Services has a team of experienced and professional staff members who are dedicated to delivering top-notch cleaning services. Their staff is well-trained and skilled in handling different cleaning tasks, ensuring efficient and effective results.