PMS Software

https://www.clock-software.com/

With satisfied customers in 56 countries worldwide, Clock PMS pioneers the transformation of hotel systems from data-focused to guest-centered platforms that correspond to the latest customer demands and changes in the travel shopping behaviour. As a result of using Clock PMS, hoteliers successfully close the engagement gap between booking and arrival and benefit from the many opportunities to upsell, build loyalty and increase the share of direct bookings.


The full-service hotel software suite offers the following advanced functionality:

Enterprise class cloud-native hotel PMS that automates and synchronises data and operations across all departments. Reception, housekeeping, F&B and other departments access one consolidated data center without switching between multiple systems. This helps CLock PMS achieve greater automation of processes and add mobility and intuitive approach to every task to be managed in the hotel.

Real-time online distribution with built-in web booking engine and channel manager. Clock PMS is focused on helping hotels acquire more direct bookings. For the hotel's website the system provides a fully customizable web reservation system with HD images and rich descriptions, special offers, purchase encouraging labels and short and clear booking process. For the OTAs, the integrated channel manager automatically synchronises rates and updates on 500+ channels with every change in the consolidated inventory.

Two-way guest engagement with hotel self-service app and automated guest mailer. The guest mailer is a tool to keep guests engaged from the moment they book with scheduled emails containing relevant information and upsell offers. The mobile self-service app in Clock PMS lets guests check-in online, request booking changes, select their room, pay due deposits, check out, leave feedback and more. The virtual concierge helps customers explore more offers or find things to do on- and off the property.

Self-service and check-in kiosk where guests can fill and digitally sign a registration card, encode a room key, check and book available upgrade or extra service offers, pay securely and check out. The device gives guests the choice to skip the line at Reception, and the hotel staff can reduce the volume of routine operations and focus on more productive guest interactions.

Advanced payment processing integration that facilitates the handling of payments and deposits for direct or third-party online bookings or extra services sold through the hotel app. Since the integration applies the highest level of data protection, like tokenization, it lets hotels qualify for the lowest scope of PCI DSS requirements.

Advanced rate management with derived and occupancy adaptable rates, sales restriction, seasonal offers and special dates. The module automates the price updates in the hotel PMS and on all online sales channels like the own website and OTAs.

Central reservation and management system. For hotel chains and property groups, Clock PMS provides easy access to cross-property availability and rates so that the reservation office can quickly find and compare available offers without switching accounts. The consolidated reporting helps manager analyse the results and find revenue opportunities for the whole group or for individual properties in particular.

MICE
A specially designed module for managing conference rooms and facilities which clears the mess in organizing corporate or family events, including their dining and accommodation.

Hotel Bar & Restaurant POS
A fully fledged bar & restaurant point-of-sale system operating as one with the hotel PMS so that bills are transferred to folios with not so much as a click and room service includes the entire restaurant e-Menu.



Snapshot descriptions
About (software)
Clock PMS is a full-scale property management system that integrates front and back office automation, real-time online distribution, two-way guest engagement, self-service and check-in kiosk, restaurant POS, rate intelligence, PCI DSS payment processing and more. With having all these functionalities built into one single software platform, Clock PMS caters to increased profitability and productivity of hospitality businesses and helps hoteliers to ignite and nurture authentic engagement with guests throughout their entire journey.
Features
Front desk management, hotel self-service app, web booking engine, channel manager, self-service and check-in kiosk, advanced rate management with derived and occupancy adaptable rates, restaurant POS, MICE management, central reservation and management system, payment processing integration,
Market: Accommodations of all type
Provider: Clock Software,
Headquarters: London, UK,
Launch date 2013
About (Company)
Clock Software pioneers the transformation of hotel systems from data-focused to guest-centered platforms that correspond to the latest customer demands and changes in the travel shopping behaviour. As a result of using the all-around software suite Clock PMS, hoteliers successfully close the engagement gap between booking and arrival and benefit from the many opportunities to up-sell, build loyalty and increase the share of direct bookings. By developing their all-round cloud based platform where all data is synced in real time across all departments and sales channels, Clock Software eliminate the burden of fragmented IT architecture and complex hardware infrastructure.
Headquarters: London, UK,
Areas Served: Worldwide,
Language: English,
Foundation Date: 1996,
Industry Sector: PMS Technology, CRS Technology, Guest Experience Management (GEM), POS Technology, Revenue Technology, Internet Distribution System (IDS), Booking engine
Product(s) names: Clock PMS, Clock CRS, Clock WBE, Clock POS, Clock Kiosk


UK (London) based business - established in 1994 - providing project management systems for hotels. Website includes details of products and services provided, client list, testimonials, blog, terms and conditions, full contact details including company registration number.

uklistings.org reviewer
Signs of Trust Found on Website:-
Testimonials found
Client list found
Full company contact address and
phone number found
Terms and conditions found
Company registration number found
Company established in 1994
Website secured by SSL certificate





Review of

www.clock-software.com
By

uklistings.org
Signs of Trust rating: out of 5.
Information on how we determine signs of trust
Website Last Visited By Us on:-
Social Network Presence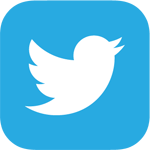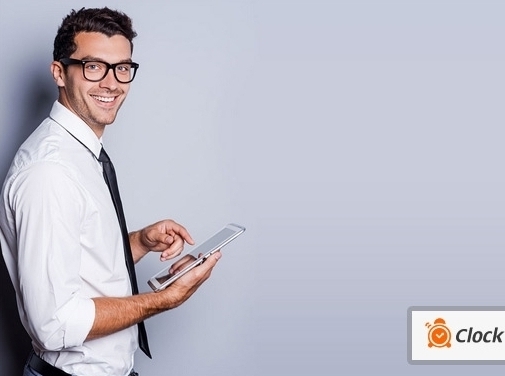 Location of Company
View map in more detail