Gold Members' Content

Articles by Gold members

Products by Gold members

YouTube videos by Gold members

Latest tweets by Gold members

3rd party reviews of Gold members
Categories
New listings
England (6212)
Northern Ireland (29)
Scotland (241)
Wales (146)
b2bwize.com articles
What Is More Important When Starting a Business: Passion or Discipline?

An Essential Guide to Starting a Lip Fillers Business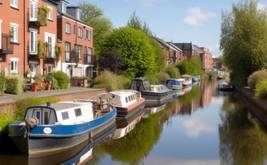 Should You Relocate Your Office?

How Do I See What Keywords Competitors Are Using?

Do Your Business Premises Require Security Guards?

Number of listings removed from our directory since 1st November 2019 =
383
Prefabricated Construction: Why Is It Worth Your Money?
submitted on 12 June 2019

Prefabricated construction is one of the most popular and convenient ways of building different types of structures in less time. However, there are still many people who are having doubts about using modular buildings for their homes or business because they have no idea of what is it all about and why it is beneficial for long term use. Some people have the misconception that modular materials are cheap and low quality because they are used often in low-cost housing projects, but in reality, these types of construction materials are increasingly becoming more popular because of the numerous advantages that go with them. Here are some reasons why it is worth your money.

It is safe to assemble and install
Construction workers are often at risk of getting involved in accidents on-site. Using modular construction materials decreases the risk of injuries and other liabilities, which is what most workers worry about. Since these materials are pre-assembled in factories, it gives you fewer worries about encountering environmental hazards, which is a prevalent issue with an outdoor construction setting. Modular indoor construction also keeps workers safe from weather and ground related issues.

Also, modular buildings are so easy to assemble that even an amateur can do it successfully. All you have to do is carefully follow the instructions that come with each part.

It saves you much time
Building your dream home or business space can be very time-consuming. You need to spend a minimum of six months to a year before construction is fully completed taking into consideration the weather conditions such as heavy winds, rain and hailstorms which can be a significant cause of delay. If you have a deadline to meet, switching to modular construction can save you more time, which is more favourable to contractors. Also, better planning can be executed, resulting in a longer lasting structure.

It assures you of excellent and consistent quality
One of the downsides of conventional construction is that you are not sure of the outcome of the project. It all depends on the skills of the people hired by the contractor to do the job. Also, constant delays in the project due to weather conditions can affect the overall quality and integrity of the structure. With prefabricated materials, you are sure that each of the sub-assembled parts is made from high-quality materials and has been tested to pass quality control standards before being sold commercially making sure that every piece is built to last for a very long time. Also buying prefabricated materials is worth your money because most manufacturers offer warranty and replacements in case of a factory defect.

Deciding to use prefabricated materials can save you a significant amount of money because you no longer need to hire a contractor to complete a long-term project. With ready-made materials, you also save money on materials which can take up a lot of your budget. More and more people are switching to prefabricated buildings because of the convenience that they offer.