Gold Members' Content

Articles by Gold members

Products by Gold members

YouTube videos by Gold members

Latest tweets by Gold members

3rd party reviews of Gold members
Categories
New listings
England (6212)
Northern Ireland (29)
Scotland (241)
Wales (146)
b2bwize.com articles
What Is More Important When Starting a Business: Passion or Discipline?

An Essential Guide to Starting a Lip Fillers Business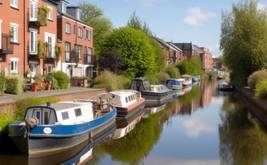 Should You Relocate Your Office?

How Do I See What Keywords Competitors Are Using?

Do Your Business Premises Require Security Guards?

Number of listings removed from our directory since 1st November 2019 =
383
Reasons Not to Get Intimidated When Investors Have a Poker Face While You Present
submitted on 18 December 2019

It feels good to have an engaging and interactive audience while you speak. You will feel delighted and even encouraged to speak more. It also shows that the people in the room are listening to your ideas. Itís even better if you have visual aids for everyone to follow. You can invest in an AV media cabinet so you won't have a problem with the technology as you present.

However, when you need to present to potential investors for your business, it could be challenging. You donít only present ideas, but you also have to convince everyone in the room to spend money on you. The worst part is that while you speak, the investors might have a poker face. They wonít engage at all. They will just listen and perhaps ask some questions when you finish talking. Despite that, you can get intimidated. These are the reasons why you need to stay calm even if you donít see any visible positive reaction.

Investors wonít show their decision on the spot
It takes time for investors to absorb the information you offer and determine if they will invest. Showing signs of interest might give you a clue about the decision. Worse, their smiles and giggles will give you an impression that it might lead to a positive decision, and the exact opposite happens. To be safe, they will probably remain neutral while listening to you.

Theyíre trying to test you
Investors aren't only judging your business ideas. They're also judging you. They want to know if they can trust you with their money. It's imperative for them to test you on the spot to know how well you handle yourself under pressure. If you manage to carry on and present well, it's a good sign. It means that you might be a good and composed leader even during challenging circumstances.

You donít want to get distracted
The problem when you keep worrying about the poker faces of the potential investors is that you might get distracted. You wonít know what to say next. You will forget the flow of ideas and everything ends in a disaster. If you ignore the reactions and just keep pushing ahead, you will impress these people.

People have different personalities
Facial expressions are not universal. Some people are happy inside, but it doesnít show on their faces. Others intentionally try to hide how they feel. Therefore, you canít judge the investors and conclude that your presentation was terrible just because you didnít see huge smiles. It doesnít mean anything. The best thing to do is wait until the results are in. For now, you have to remain calm and be grateful for the chance to present to them. Some budding entrepreneurs canít even get investors to come and listen to their pitch.

You already came a long way. Itís not the right time for you to give up. Stay positive and hope that your efforts will lead to great results for your business.