Gold Members' Content

Articles by Gold members

Products by Gold members

YouTube videos by Gold members

Latest tweets by Gold members

3rd party reviews of Gold members
Categories
New listings
England (6190)
Northern Ireland (30)
Scotland (240)
Wales (144)
b2bwize.com articles
What Is More Important When Starting a Business: Passion or Discipline?

An Essential Guide to Starting a Lip Fillers Business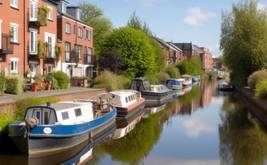 Should You Relocate Your Office?

How Do I See What Keywords Competitors Are Using?

Do Your Business Premises Require Security Guards?

Number of listings removed from our directory since 1st November 2019 =
379
Renewable Energy Matters: Making the Most Out of Solar Panels
submitted on 31 July 2020

Without a doubt, it can be quite satisfying to purchase and install solar panels for your home. There are often plenty of hurdles to consider when dealing with solar panels, but homes that meet all of the requirements can benefit from renewable energy. After all, solar panels mean that you practically have free electricity while the panels still have energy, which can put a large enough dent in utility bills to make it all worth it.

That said, just because you have successfully installed solar panels does not necessarily mean that you do not have to worry about anything else. There are best-practice methods when it comes to making use of such a handy energy source, and it always pays to be aware of such methods. Here is how to effectively make the most out of your solar panels!

Understanding when to deal with cleaning and maintenance
If you purchase your commercial solar panels from quality sources, the good news is you do not have to worry about maintenance for quite a long time. At most, it would be prudent to have a professional look at the panels once every two years.
While you will not have to worry about maintenance matters for a long time, there is still the issue of regular cleaning. Fortunately, you do not have to worry about climbing to your roof and cleaning the panels regularly. Dealing with the cleaning process once every six months is more than enough.

Be economical with your use of appliances during the day
The biggest advantage that comes from solar panels is that you do not have to worry about paying for electricity during the day. That said, you can still end up using all of the energy stored in the panels if you are not careful. The ideal method to ensure that you are not using too much energy would be to focus on one appliance at a time.

While it might not necessarily be feasible when you have multiple family members, if you are on your own it is quite easy to save on renewable energy. All you have to do is maintain diligence and ensure that appliances are unplugged when not in use.

Be savvy when it comes to storing electricity
Another method to help you utilise free energy and not dip into your utility provider would be storing energy in your gadgets during the daytime. For example, you can charge up your laptop and your smartphone during the day and unplug the chargers at night to make good use of what you have stored. It might not seem like a big deal, but it can make a big difference for anyone looking to save on electricity.

While it can be somewhat tricky to make use only of the energy stored in your solar panels, with a bit of practice, such a thing becomes routine. The tips above will ensure that you only make use of free energy and that your solar panels are always at optimum efficiency.