Gold Members' Content

Articles by Gold members

Products by Gold members

YouTube videos by Gold members

Latest tweets by Gold members

3rd party reviews of Gold members
Categories
New listings
England (6212)
Northern Ireland (29)
Scotland (241)
Wales (146)
b2bwize.com articles
What Is More Important When Starting a Business: Passion or Discipline?

An Essential Guide to Starting a Lip Fillers Business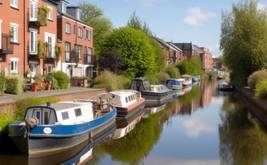 Should You Relocate Your Office?

How Do I See What Keywords Competitors Are Using?

Do Your Business Premises Require Security Guards?

Number of listings removed from our directory since 1st November 2019 =
383
Safety Tips When Using a Crane
submitted on 19 December 2019

A crane is a machine that can make an operation quicker and more convenient if appropriately used. There are safety risks to using this equipment. Without proper use, it may cause accidents that can lead to injuries and property damage. Here are some safety tips to remember when using a crane in your operation.

Use a trained operator
Make sure that only an experienced, trained, and qualified crane operator runs the machine. It's sophisticated equipment, and proper handling is vital for the safety of everyone. If you are hiring a crane and you don't have workers trained to operate one. www.aphcranes.co.uk is a site where you can hire equipment that also comes with an operator. With this, you can be sure that a professional will operate the machine, and you won't have to worry about training an employee to run the equipment.

Choose the right crane for the job
Not all cranes are the same. Consider various factors for the job, including the type of surface where you will be working, the specific task you need to complete, and the load that you need to carry. For instance, the appropriate machine may be different if you are working on muddy soil than a cement floor, or if you are working with a lighter load than a heavier one. Determine these things to know which crane to use.

Inspect everything before working
Make sure to check everything before operating the crane. Inspect not just the crane itself, but the load and the surroundings. Itís to ensure that everything is in proper order, which can prevent unwanted accidents.

Do not go over the limit
As mentioned, one of the factors to consider when choosing the right crane to use is the load. Each crane has its load capacity. Do not go over its limit, to prevent damaging the equipment and also possible damage to the cargo and the work area. The load might fall if itís over the loading capacity of the crane.

Allow plenty of time to do the work
Plan the job so that you have enough time to do everything correctly from the inspection to completing the task. One of the leading reasons for accidents is that operators and other employees are in a rush, so they either forego safety checks or work carelessly due to time pressure.

Ensure proper communication among employees
There should be proper communication between the crane operator and the other workers, especially when the operator doesnít have a clear view of what is happening. They will need proper guidance from colleagues, which is why they must communicate with each other.

Keep the work area clear of people
An accident could happen anytime. To prevent casualties, clear the workplace of other people aside from the key personnel needed for the operation. Make sure that workers do not go under the load, to avoid injuries if it falls.

Always remember these safety tips to keep everyone safe when operating a crane.