Gold Members' Content

Articles by Gold members

Products by Gold members

YouTube videos by Gold members

Latest tweets by Gold members

3rd party reviews of Gold members
Categories
New listings
England (6212)
Northern Ireland (29)
Scotland (241)
Wales (146)
b2bwize.com articles
What Is More Important When Starting a Business: Passion or Discipline?

An Essential Guide to Starting a Lip Fillers Business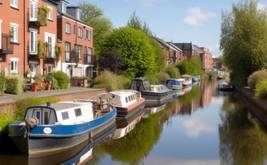 Should You Relocate Your Office?

How Do I See What Keywords Competitors Are Using?

Do Your Business Premises Require Security Guards?

Number of listings removed from our directory since 1st November 2019 =
383
The Role of Blockchain in the Future of Food Traceability Systems
submitted on 9 January 2020

The application of blockchain in food production traceability is gaining ground in many European markets. The goal is to use this technology in tracking and recording information necessary to maintain safety and quality standards. Several food brands have already started incorporating blockchain in their processes. In this article, we will take a closer look at what it can do to improve the food traceability system of a company.

Effective supply chain monitoring
Many food retailers and manufacturers want to simplify the supply chain. In line with this, it is essential to ensure that product labels are detailed and recorded. One way to do this is by using QR codes. Companies like Nestle have also started using blockchain to share information on some of their products. Members of a specific supply chain can also improve management by creating detailed profiles for each stakeholder.

Applications that use blockchain can also reduce the time it takes to source product information from suppliers and relay this to consumers. Moreover, blockchain is also considered as one of the most viable solutions to the ongoing problem of food contamination. Not only do retailers and producers receive a timely notification, but shoppers are also reassured that no unsafe food reaches the store shelves.

Agriculture transparency
The increased consciousness of shoppers when it comes to the source of food is also obligating the agriculture sector to become more transparent. Within the industry itself, agricultural producers are also using blockchain in every stage of the process, including transport. Blockchain helps by smoothing out challenges in tracking inventory as well as common lapses in shipping. Lastly, blockchain also eliminates the need to transact using traditional banking institutions.

Brand transparency
Food suppliers and retailers are doing their best these days to meet consumer demand for accountability. To ensure food safety, it is essential to gather detailed information and be able to share this with consumers. Using blockchain will allow shoppers to access product details by simply scanning a QR code using their mobile phones. This same technology also allows the supplier to have efficient visibility over a vast amount of supply chain data.

The immense potential of blockchain technology in tracking, recording, and sharing information is now the focus of global brands as they strive to improve their traceability processes. Not only will it benefit the industry in general, but consumers are also likely to regain their trust and confidence in the products they buy.

Brands can capitalise on this technology to improve their image and regain reputation. This is especially useful for those who have suffered from product recalls and food contamination incidents in the past. Adopting blockchain technology to tighten food traceability protocols will eliminate many of the pitfalls which caused these incidents in the past.

The future of blockchain in the food industry
Blockchain is a fairly new technology which is yet to reach its maturity. In the coming years, tech and food companies will continue to collaborate and improve their application in the industry. Right now, the main concern is standardisation. If and when this challenge is resolved, we can expect to see more companies incorporating blockchain in their food traceability processes.