Gold Members' Content

Articles by Gold members

Products by Gold members

YouTube videos by Gold members

Latest tweets by Gold members

3rd party reviews of Gold members
Categories
New listings
England (6212)
Northern Ireland (29)
Scotland (241)
Wales (146)
b2bwize.com articles
What Is More Important When Starting a Business: Passion or Discipline?

An Essential Guide to Starting a Lip Fillers Business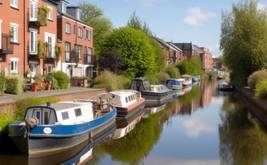 Should You Relocate Your Office?

How Do I See What Keywords Competitors Are Using?

Do Your Business Premises Require Security Guards?

Number of listings removed from our directory since 1st November 2019 =
383
Waste Reduction: How to Make Your Home Eco-Friendly
submitted on 15 January 2020

Climate change is a global problem now. Weather conditions are erratic and unprecedented in scale. A lot of damage has been done already to our environment. Different projects for change don't just have to come from the government. It can start inside our home and through teaching our kids the proper way to treat the environment. It is everybody's responsibility and concern, that is why sharp and quick change should happen.

Shift to energy-efficient appliances
Electrical appliances generate almost half of the overall electrical bill annually. Through these inventions, you can conserve energy while enjoying their convenience. Aside from that, these appliances significantly reduce the exploitation of natural resources such as coal, water and natural gas. Shifting to this kind of technology might be costly at first, but you can surely save in the long run through reduced energy bills.

Construct using ecological materials
The traditional way of using classic cement is already outdated. Choose a material which has a minimum impact on the environment. You can use interlocking blocks which have tested durability that can withstand time. These blocks produce minimal waste because they are mass-produced in a controlled facility.

Take advantage of solar energy
The sun radiates energy which then transforms into electricity through the use of solar panels. Using these panels, you can have access to energy independence and efficiently utilize your appliances without worry. It can help you have long-term savings and most of all; you are contributing to a greener environment. Solar panels collect a natural form of energy instead of burning fossil fuels to get electricity.

Reduce the use of plastic
Plastic is a material that makes our life more comfortable, from food containers to straws. Sadly, these are the primary culprit in polluting all the bodies of water around the globe, destroying the underwater ecosystem and killing marine life. If you can't eliminate the use of plastics, at least try to reduce it as much as possible. Use recyclable materials like cloth bags when going to the market instead of single-use plastic bags. Minimise the use of disposables, straws and bottled water.

Grow greener
Plants are a significant component in maintaining the equilibrium in the biological system. Through planting more plants around your house, you don't just add beauty but also help reduce climate change. Trees can also give shade and make the air that you breathe fresh. Gardening is also a perfect way to save money by planting your own vegetables. Avoid using harmful chemicals or pesticides so that you can create a non-toxic habitat for birds and other insects which plays a vital role in sustaining a healthy ecosystem.

Living an eco-friendly life always starts at home. Focus and contribute more to cultivating a lasting environment. Having an eco-friendly home doesn't just mean changing light bulbs, but it is also a way of life. The choices you make can affect your surroundings remarkably. Practice the use of the 3Rs: reduce, reuse and recycle.