Gold Members' Content

Articles by Gold members

Products by Gold members

YouTube videos by Gold members

Latest tweets by Gold members

3rd party reviews of Gold members
Categories
New listings
England (6212)
Northern Ireland (29)
Scotland (241)
Wales (146)
b2bwize.com articles
What Is More Important When Starting a Business: Passion or Discipline?

An Essential Guide to Starting a Lip Fillers Business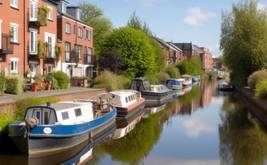 Should You Relocate Your Office?

How Do I See What Keywords Competitors Are Using?

Do Your Business Premises Require Security Guards?

Number of listings removed from our directory since 1st November 2019 =
383
Why Alexa Has Potential to Be a Technological Standard
submitted on 14 January 2020

When it comes to dealing with technological standards, it is often notoriously difficult for one type of technology to trump the rest and become a worldwide standard. From the use of specific voltages to the way the Internet is used, each and every country tends to do things their way. There are only a few particular types of technology that have become a global standard, which includes the use of modern apps. Considering the versatility of apps, it was only a matter of time before they became widely accepted worldwide.

Surprisingly enough, another type of technology that is slowly rising through the ranks happens to be voice recognition - precisely, the use of Alexa and its integration through Alexa skill development. There are other types of technology out there that are slowly becoming more accepted, such as virtual reality and many others. What makes Alexa a compelling case is the fact that it can use modern apps for an extra layer of convenience.

Riding the standard through modern apps
For example, the use of Amazon Alexa skill development can result in Alexa integrating with many of the most popular apps of today. Tide has found a creative way to take advantage of the situation by giving Alexa a skill that allows it to help you in dealing with stains of all types. In total, you can deal with over two hundred varieties of stains, making it an extremely useful and practical app to have. That said, it still revolves around marketing the latest products Tide has to offer, which is a smart way of exposing and marketing a brand through Alexa.

Creating the house of tomorrow
Did you know that it is now possible to have a household's lighting, temperature, and many other features controlled by nothing but your voice? It sounds like something out of the house of tomorrow, but Alexa has paved the way for convenience that is worth having. While it might take some time for most households to adopt the changes that Alexa can make, it is only a matter of time thanks to Alexa's rising popularity.

Alexa for business and for pleasure
When you consider the potential that business software has for turning things around for most startup companies, it is no wonder Alexa is making waves. Its ability as a voice assistant to integrate with most modern apps means that it is only a matter of time before it can interface with business software as well. Currently, it can be utilised as an effective strategy, helping you with significant events and your calendar. You can also have Alexa search the Internet for you at home, making it easier to find the right recipes for cooking, as well as your favourite videos.
The reason why Alexa has the potential to be a technological standard is due to the fact that it is not a burden to make use of its features. It focuses on convenience, which is one of the fastest ways of being seen as a technological standard!