opsmatters

https://opsmatters.com/



The goal of the opsmatters platform is to raise the profile of operational tools among users, developers, enthusiasts and decision-makers by providing a single source for news, reviews, events, blogs and other useful information dedicated to operational applications and tools.



It aims to provide a much-needed focal point for many areas in operational technology and software, featuring:Quality news and events, updated dailyInformation on new releases as they appearShowcases on the best and brightest advancements in technologyA platform for thought leaders and rising stars to express their ideasA platform for open source contributors and collaborators to share information about their projects
Many organisations offering software and services are already featured on the site, with new articles being added daily in the following categories:




Thanks for your support!



Gerald Curley

Founder, Founder, opsmatters.com
Work examples from opsmatters.com
Latest videos by opsmatters.com
Join us on 17 Dec & learn how DueDil's API-first platform is enabling frictionless B2B Ecosystems
published on 8 December 2020 by opsmatters.com
We're moving! Find all things APIs and Google Cloud Apigee here: @Google Cloud Platform
published on 4 December 2020 by opsmatters.com
The New Urgency to Transform to a Platform Business Model
published on 2 July 2020 by opsmatters.com
A deeper dive into opsmatters.com
Common questions asked about opsmatters.com
1. What services does opsmatters.com provide?
Opsmatters.com provides a range of services related to modern operations and technology. These services include incident management, asset 365, cost management, chaos engineering, remote learning, AIIoT, and open source solutions. The platform aims to bring together various aspects of operations and technology to help businesses optimize their processes and improve efficiency.

2. How can opsmatters.com help with monitoring and ITSM?
Opsmatters.com offers monitoring and ITSM (IT Service Management) solutions to help businesses effectively manage their operations. The platform provides tools and resources for monitoring various aspects of IT infrastructure, applications, and services. It also offers ITSM solutions to streamline service delivery, incident management, and problem resolution. By utilizing opsmatters.com, businesses can enhance their monitoring capabilities and improve their overall IT service management processes.

3. What is the significance of DevOps and Cloud in opsmatters.com?
Opsmatters.com recognizes the importance of DevOps and Cloud technologies in modern operations. The platform offers resources and insights related to DevOps practices, helping businesses adopt agile development methodologies and improve collaboration between development and operations teams. Additionally, opsmatters.com provides information and solutions related to cloud technologies, enabling businesses to leverage the benefits of cloud computing for scalability, flexibility, and cost-efficiency.

4. How does opsmatters.com support remote learning?
Opsmatters.com understands the growing need for remote learning solutions. The platform offers resources and tools for remote learning, allowing businesses and individuals to access educational content and training materials remotely. Whether it's upskilling employees or acquiring new knowledge, opsmatters.com provides a platform for remote learning to enhance professional development and stay updated with the latest trends and technologies in the industry.

5. What is the role of opsmatters.com in the AIIoT (Artificial Intelligence of Things) space?
Opsmatters.com actively explores and promotes the advancements in AIIoT. The platform provides insights, news, and resources related to the intersection of artificial intelligence and the Internet of Things. By covering topics such as machine learning, data analytics, and IoT devices, opsmatters.com helps businesses understand and leverage the potential of AIIoT for improved operations, automation, and decision-making processes.
Some reasons to choose opsmatters.com
Comprehensive Network Monitoring
Exoprise is featured in the Solutions Review Guide for Network Monitoring Tools, highlighting their expertise in providing comprehensive network monitoring solutions. With Exoprise, businesses can gain real-time visibility into their network infrastructure, ensuring optimal performance and minimizing downtime.
Incident Management
Exoprise offers robust incident management capabilities, allowing businesses to quickly identify and resolve network issues. Their advanced monitoring tools provide alerts and notifications, enabling IT teams to proactively address potential problems before they impact end-users.
Cost Management
Exoprise helps businesses optimize their network monitoring costs by offering flexible pricing options. With Exoprise, companies can choose the monitoring tools and features that best suit their needs, ensuring they only pay for what they use. This cost-effective approach allows businesses to allocate their resources efficiently.
Chaos Engineering
Exoprise incorporates chaos engineering principles into their network monitoring solutions. By simulating various network failure scenarios, businesses can proactively identify vulnerabilities and strengthen their infrastructure. This approach helps organizations build resilient networks that can withstand unexpected disruptions.
Remote Learning
Exoprise provides remote learning opportunities for IT professionals to enhance their network monitoring skills. Through webinars, training courses, and certifications, individuals can gain in-depth knowledge of Exoprise's tools and best practices. This enables IT teams to maximize the effectiveness of their network monitoring efforts.
UK (London) based business providing news and information on operational applications and tools. Website includes regularly updated blog, project directory, company directory, full contact details.

uklistings.org reviewer

Profile page views
Today (so far)
16 views
Yesterday
0 views
More page view stats

Googlebot last visited this page...

6 hrs 58 mins ago

Accreditations / Certifications
Please note we have found the following accreditation(s)/certifications on the website at the time of spidering the website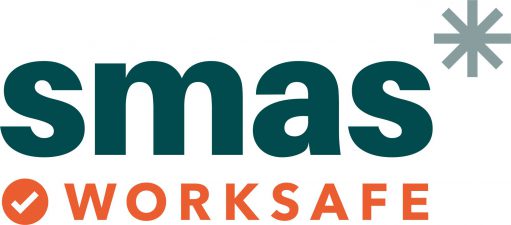 Key pages found

Site last visited by us on...

1 December 2023

Average page load time

0.36 seconds

web.archive.org captures
Snapshots of opsmatters.com may include domain name holding pages
2021
2020
2018

Social network presence